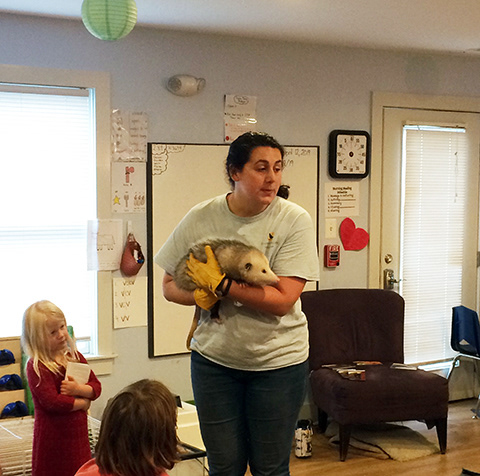 Support the Sanctuary and "sponsor" an education "ambassador" animal.
Rockfish Wildlife Sanctuary cares for thousands of animals each year, including a number of  permanent animal residents whose injuries and/or associated behavioral modifications mean they cannot be returned to the wild.
These animals – including hawks, owls, opossums, snakes, and turtles – are important ambassadors for the Sanctuary . Many appear with our outreach staff at school assemblies, in classrooms, and at other events across Virginia.
A one year
 sponsorship is $50.
​​​​​​​
Your donation helps provide food, shelter, and medical care for the sponsored animal and supports the Sanctuary's educational outreach programs.
"Sponsor an Ambassador" also makes a unique and memorable gift … for a child … student … friends and family. Contact us at info@rockfishwildlifesanctuary.org for more information.