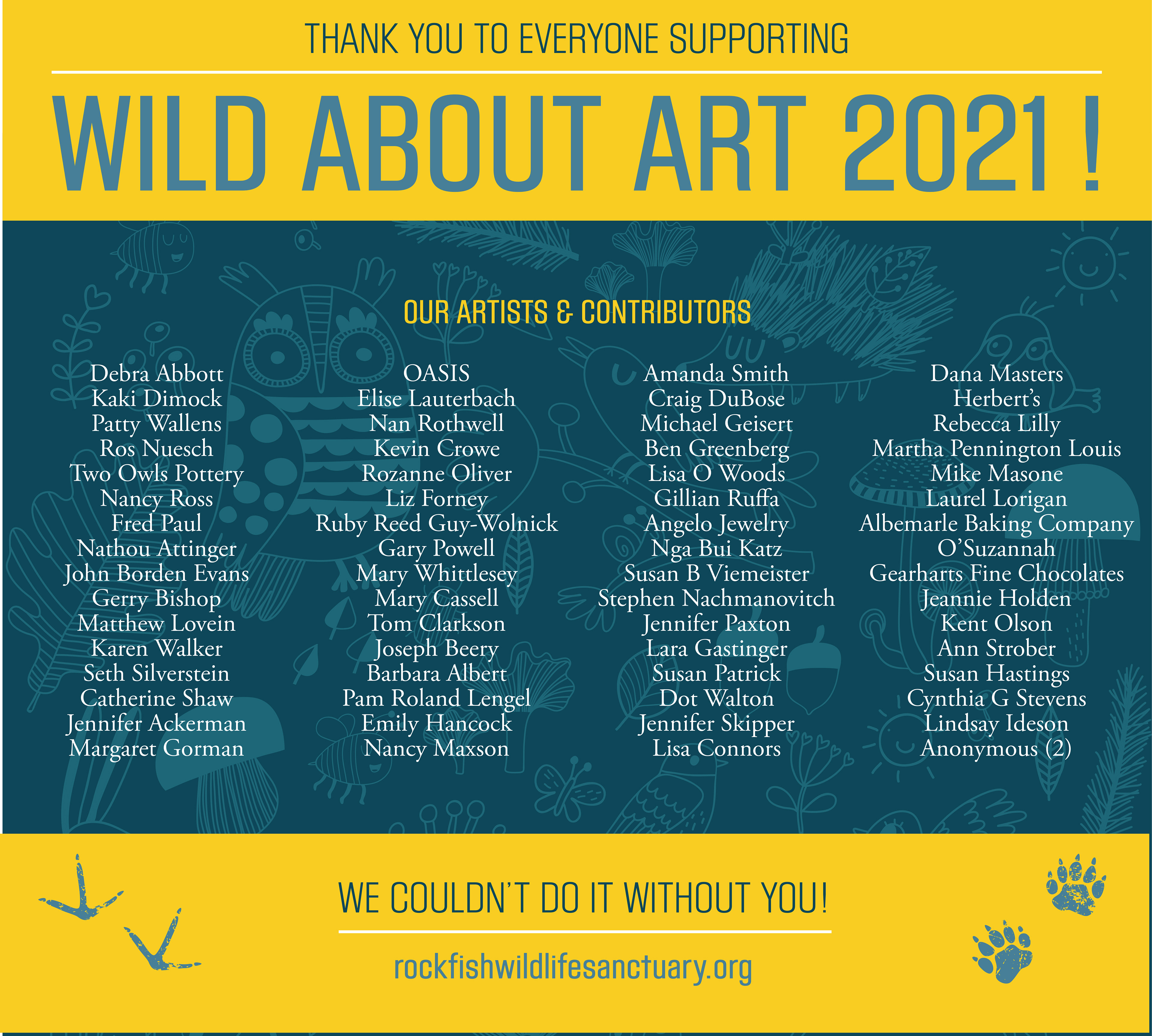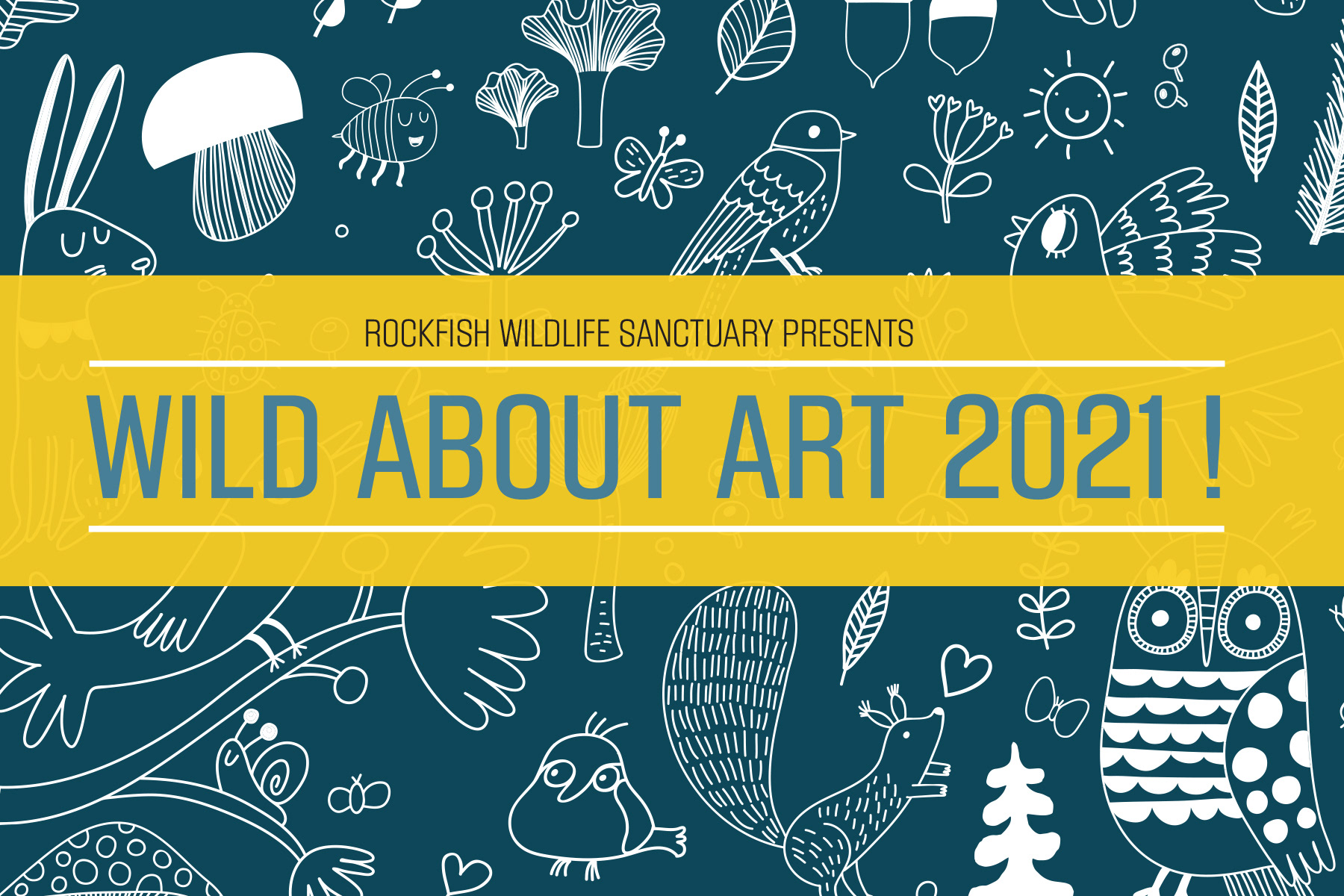 Our annual silent art auction to benefit RWS. 
            WILD ABOUT ART
will be held from
 April 16th to April 30th,
ONLINE
.
Guests bid on fabulous art and more,
 and support a great cause!
Visit the Auction Website: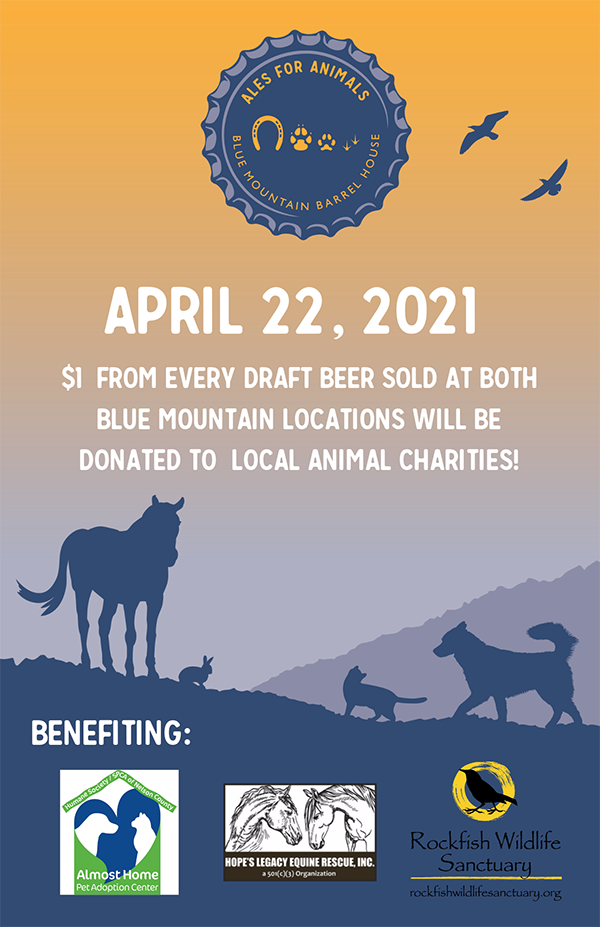 Enjoy a local craft beer and help support RWS!!!
On April 22, $1 from every draft beer sold at both Blue Mountain locations will be donated to local animal charities.  Benefiting organizations include Rockfish Wildlife Sanctuary, Almost Home Nelson County SPCA, and Hope's Legacy Equine Rescue.
Rockfish Wildlife Sanctuary: Supporting Native Species (ONLINE)​​​​

​​​
Thursday, December 10, 2020 | 3:00pm - 4:00pm
Wildlife rehabilitators play an important role in our communities by being a first-step resource when someone encounters a wild animal in need. Rockfish Wildlife Sanctuary aims to reduce wildlife suffering in Central Virginia by rehabilitating injured and orphaned native species. Founded in 2004 out of their founder's home, they have since expanded to a 20 acre facility in gorgeous Nelson County where their 50+ enclosures cater to nearly all native species in Virginia. RWS typically intake over 800 wild animal patients every year! That number continues to trend upward as they continue developing and urbanizing their landscapes.
So how do we become better neighbors to our local wildlife, and why should we care in the first place? And what on earth do wildlife rehabbers actually do? In this virtual learning program with The Center, RWS Outreach Coordinator and wildlife rehabilitator Sarah Cooperman will tell you about what goes into the process of "Rescue, Rehab, and Release." Sarah will also introduce you to some of our furry, feathered, and scaly education animal ambassadors who live year-round at RWS. Learn their stories and all about our fascinating, helpful wild neighbors here in Virginia during this fun-filled glimpse into the world of wildlife rehabilitation! Free and open to all.
Meeting ID: 890 5143 3620